Cappies celebrates 18 years of high school theatre in Ottawa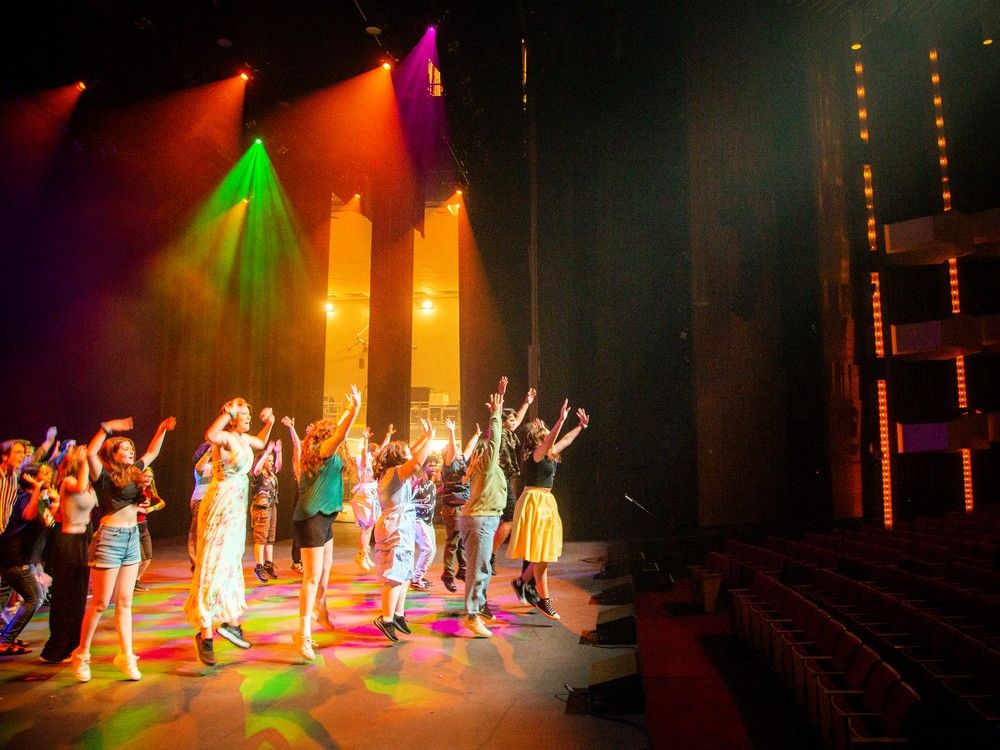 Cappies celebrates 18 years of high school theatre in the Ottawa area with its first gala since 2019.
Article content
The National Arts Centre was bustling with activity last weekend as hundreds of students in formal attire gathered to celebrate the best of this year's season of local high school theatre at the annual Cappies awards gala. 
Article content
For many of the students, this year marked their first time participating in the Cappies, a non-profit international program that nurtures high school theatre by organizing teams of student critics to review high school shows throughout the school year. 
"The main goal is to celebrate high school theatre and literacy," said Katie Lewis-Prieur, a drama teacher who's been volunteering with the Cappies since it came to Ottawa in 2005, and is now chair of the Ottawa chapter. "There is a competitive edge, but we tell the kids we're here to celebrate everybody."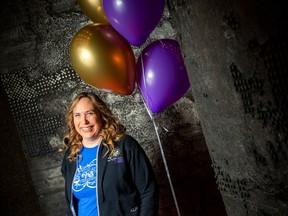 Reviews are regularly published in the Ottawa Citizen and awards are handed out during the upbeat, end-of-season ceremony, which on Sunday featured huge ensemble numbers by the Cappies chorus, accompanied by the Cappies orchestra, live scenes from the shows, and presenters from the city's theatre and media communities. Longtime director Jim McNabb kept the show running smoothly.
Article content
Adrian Zamora, 18, said that being in the Cappies chorus — a mass group of students from different schools that rehearsed for weeks and performed at the gala — made him feel like he was part of a family. He was nominated as best supporting actor in a male role in a musical for his performance in Mean Girls, the musical staged by St. Patrick's High School. 
"It's fun," he said. "We have a new big family now, and since I'm part of the Cappies chorus, I get to meet new friends and have a fun time with them. I'm enjoying myself." 
While not every student plans to pursue showbiz after graduation, Zamora is on track to study music at Carleton University and eventually make his way to Toronto. 
If he lands in a performing arts career, he will be in good company. The Emmy-winning Schitt's Creek actor Annie Murphy, who's an Elmwood grad from Ottawa, is a Cappies alumnus. So are Tony-nominated producer Thomas Swayne, a graduate of John McCrae Secondary School now based in New York City, author Sarah Priscus, whose debut novel, Groupies, is out in paperback this summer, and Leith Ross, a singer-songwriter who grew up in Manotick and recently played a sold-out show at the Bronson Centre. 
Article content
"We're seeing students go on and do these absolutely fantastic things," said Lewis-Prieur.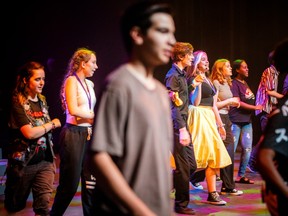 The program has also cultivated respect for theatre, she added. Before she got involved with it, some people in the school communities didn't realize that full-scale musicals were being staged in the same building. 
"Honestly, I think the Cappies (program) has brought a complete respect for something other than sports," she said. "All of a sudden, there was stature to this thing. Instead of kids being looked at as geeks and freaks, as that TV show was called, they were like, 'Oh, you've got talent and you're up against other people in the city.' I think that was an important piece of it." 
Albert Ben was in Grade 9 at Colonel By Secondary School when he first performed in a musical that was part of the Cappies, but the start of the COVID-19 pandemic that year meant the gala was called off. For the next two years, schools weren't able to mount musicals.
Article content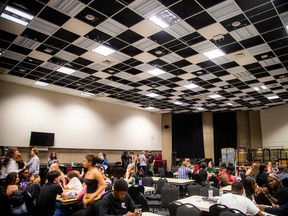 Now a 17-year-old Grade 12 student, Ben was not only happy to have the chance to be back on the school's stage, but also thrilled to meet like-minded performers during rehearsals at the NAC. He was nominated for his role in Colonel By's production of the Addams Family, where he played an ancestor and was part of the vocal ensemble. 
"It's insane," Ben said backstage. "I think at least 300 people are here today. I got to meet people from different schools who did different musicals and all have the same interest in musical theatre. Overall, it's just a really fun experience."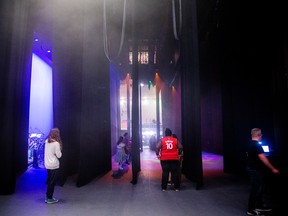 Cappies, which stands for Critic and Award Program, was brought to Ottawa in 2005 by former Ottawa Citizen associate editor Ruth Dunley, who happened to hear Cappies founder William Strauss speak at a conference. He framed the program as a way for newspapers to engage younger readers. 
Article content
The Citizen has been a key sponsor ever since, along with both of Ottawa's major school boards and the NAC. Eighteen schools participated this year, including non-Ottawa schools such as Almonte District High School and Philemon Wright High School in Gatineau. 
The shows presented this year included productions of Mean Girls, Little Shop of Horrors, The Importance of Being Earnest, The Play That Goes Wrong, Chemical Imbalance: A Jekyll and Hyde Play, Godspell, Grease, Little Women and many more. 
There are currently 12 Cappies chapters in North America. Ottawa is the only Canadian chapter that wasn't derailed by the pandemic, Lewis-Prieur said, although the chapter in Niagara has been revived.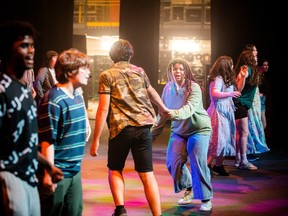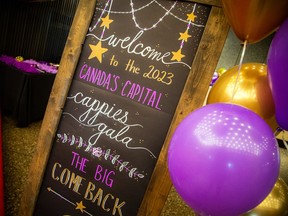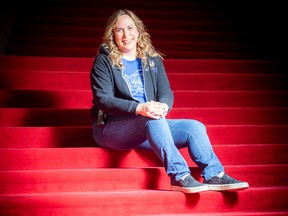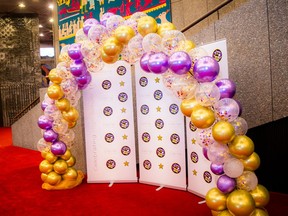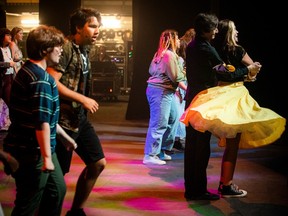 By the book: Ottawa Public Library takes a stand on intellectual rights, book bans and cancel cultur

National Gallery of Canada and Sobey Art Foundation announce 2023 Sobey Art Award shortlist