REVIEW: Controlled Damage will take Grand Theatre crowds into civil-rights fight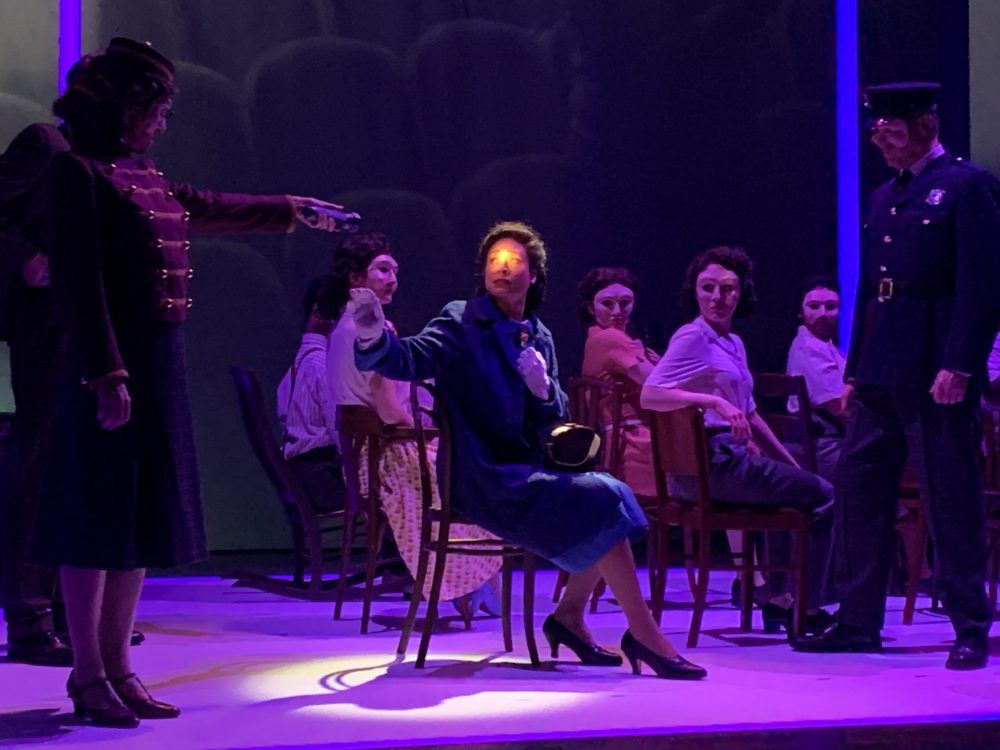 Viola Desmond only wanted to kill some time watching a movie.
Reviews and recommendations are unbiased and products are independently selected. Postmedia may earn an affiliate commission from purchases made through links on this page.
Article content
Viola Desmond only wanted to kill some time watching a movie.
Article content
But that fateful decision to go to the Roseland Theatre in New Glasgow, N.S., set her on a path that made history and ignited the civil rights movement in Canada.
Article content
It's a story being celebrated at the Grand Theatre in its production of London native Andrea Scott's play, Controlled Damage, on the Spriet Stage until Jan. 29.
Director Ray Hogg has delivered a lovely portrait of Desmond, a mixed-race, light-skinned Halifax woman who operated a beauty salon and developed and sold beauty products for Black women in the mid-1940s. She was on a business trip to Sydney, N.S., when her car broke down in New Glasgow.
With the car being repaired, Desmond decided to go to the Roseland to catch an Olivia de Havilland movie. She bought a ticket and sat down on the main floor, but she was told by ushers that section was reserved for White people and she had to sit in the balcony, which was for Black people. Desmond, who had bad eyesight and needed to sit closer to the screen, refused and was manhandled, charged, jailed and fined for refusing to leave the whites-only area.
Article content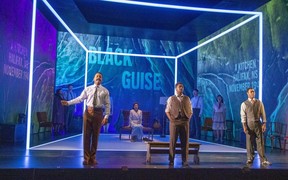 Desmond appealed her conviction to the Supreme Court of Nova Scotia drawing national attention. Although she lost her case, Desmond is credited with inspiring future generations and, today, her face appears on the Canadian $10 bill. She received a full pardon posthumously in 2010, the first ever granted in Canada.
That's the history lesson. What makes this production so compelling is that Scott's play in Hogg's hands breathes life and humanity into the woman and the story, giving the audience a full portrait, not just of the woman but of the times.
Beck Lloyd stars as Desmond, never leaving the set, with the costume and scene changes handled brilliantly by Hogg with movement, music and lighting.
Lloyd, who is also light-skinned and of mixed race, is wonderful, giving us a woman who was clearly talented, ambitious and determined to live her life to the fullest and unable to accept the cruelties and limitations imposed by racism.
Article content
"I'm not trying to start a war," says Desmond in one scene with her unsupportive husband Jack, who urged her to pray to God and not look to the courts for justice. "I'm trying to do the right thing . . ."
In a later scene, she adds, "There's a whole world out there beyond our reach just because of our colour."
The play opens in Halifax in 1917 with the Halifax explosion, which killed close to 1,800 people. Desmond survives and the play then carries us through her life as a teacher and then a beautician trained in New York before returning to open her salon and beauty products business.
What Scott's script and Hogg's deft direction brilliantly capture is the culture — White and Black — of the times, giving insight into systemic racism that persists today and its impact on its victims.
Article content
During one scene, three Black men talking about Desmond's case express not only their jealousy of her success but also their prejudice against her light skin.
"We ain't asking for the whole pie," says one man, played by Stewart Adam McKensy, who also plays Jack. "We just want a slice."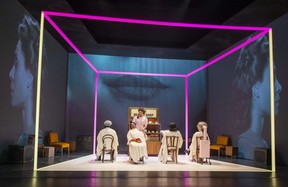 McKensy is excellent in his role as Jack, who wants only to avoid conflict with White people and live a quiet, happy life. His vocal talents are sublime, opening the second act with a gospel song, Freedom.
Krystle Chance's vocals are equally powerful and David Keeley, who plays several roles as well as the guitar, is outstanding.
Also worth noting is the performance of Starr Domingue (who performed at the Grand in Room last season and in Oil and Water in 2014) as Desmond's friend Rosy, who steals several scenes with her energy, presence and playfulness. You miss her when she's not on stage.
Article content
Controlled Damage is an important addition to the canon of Canadian theatre, not just because it's entertaining but also because it gives us a slice of our own history that, as dark as it was, is important to remember if we don't want to repeat it. It brings understanding and puts a human face on the systemic racism still being fought today.
For all those reasons, Controlled Damage is an artistic achievement I won't soon forget.
---
IF YOU GO
What: Controlled Damage, a play by Andrea Scott, directed by Ray Hogg
When: Until Jan. 29
Where: Grand Theatre, 471 Richmond St.
Tickets: Starting at $35, available online at www.grandtheatre.com, by phone at 519-672-8800, or at the box office
Viola Desmond's 'simple, brave act' comes alive on Grand Theatre stage

Viola Desmond, civil rights crusader, will be first Canadian woman on a Canadian $10 bill