British Airways Doubles Inflight Entertainment Content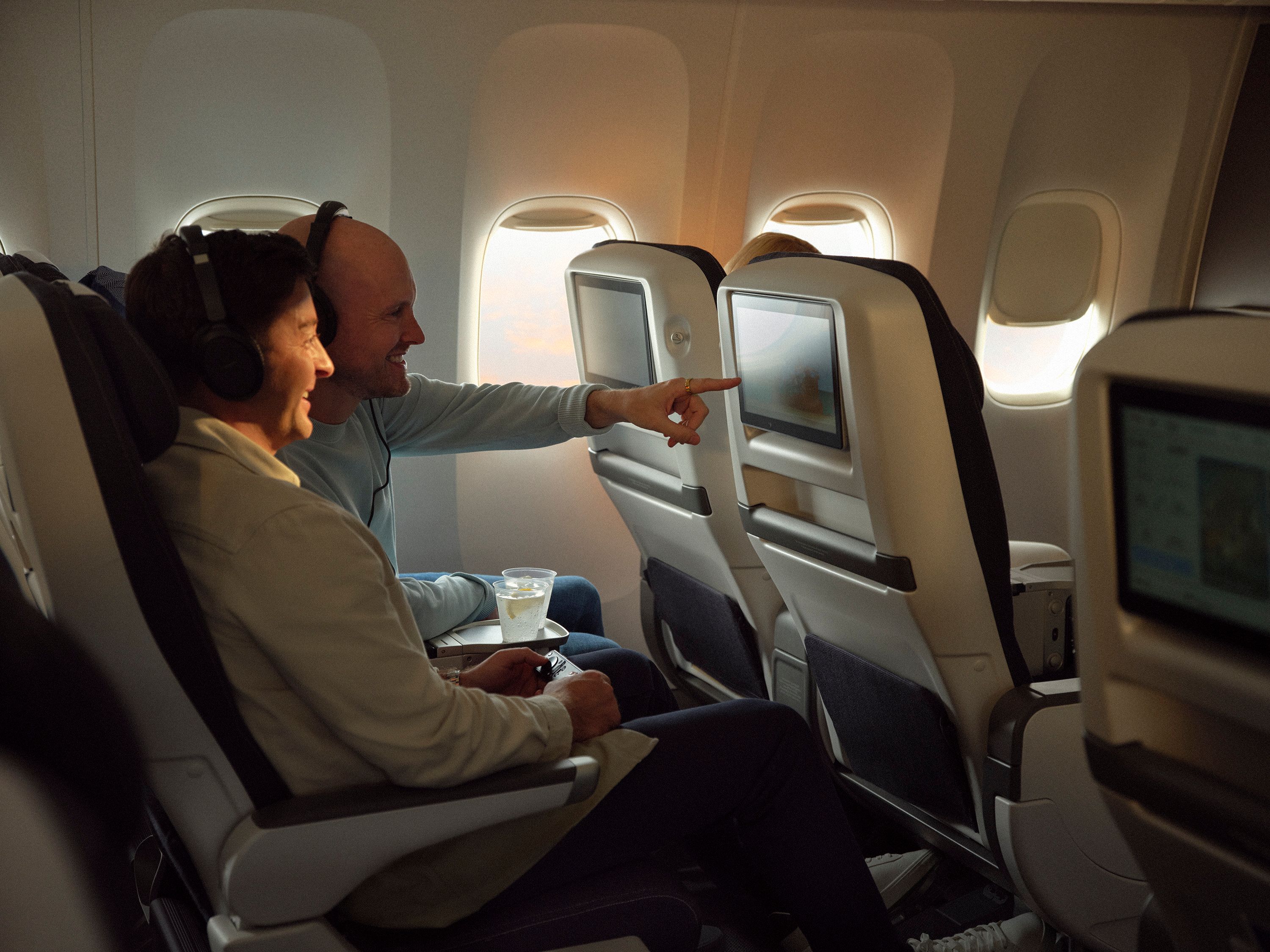 Summary
British Airways has doubled the amount of content in its inflight entertainment system, offering travelers over 75 boxsets and 20 classic franchises.
This includes its partnership with Paramount+ to provide passengers with access to top franchises and unique content, including a dedicated British Original channel.
BA has also improved its menu offerings, introducing new upgrades and snack options in lounges and onboard flights.
Since the start of the year, British Airways has doubled the amount of content available through its inflight entertainment (IFE) system. The carrier will also introduce new menu upgrades in lounges and onboard flights in the coming weeks.
British Airways expands entertainment offerings
BA's inflight content has benefited from a wealth of new movies, TV shows, music, and podcasts since the beginning of the year, doubling the amount of entertainment on tap for travelers. This includes over 75 complete boxsets and 20 classic franchises, such as the complete Harry Potter, Indiana Jones, and Mission Impossible series.
British Airways' Chief Customer Officer, Calum Laming, said,
"We know just how important it is to provide a great range of entertainment for our customers to enjoy during their journeys, and it's one of the things they look forward to most when they fly with us, so we've been working hard to source new content, doubling the amount available at our customers' fingertips."
Photo: British Airways
As announced at the end of last year, the British carrier has partnered with American entertainment platform Paramount+, giving passengers access to top franchises and uniquely crafted content. This includes 'British Original' content like highlights from the Edinburgh Fringe Festival, along with TV shows Rabbit Hole: The Algorithms of Control, The Flatshare, and Grease: Rise of The Pink Ladies. Laming added,
'We've partnered with brilliant brands like Paramount+ and even created a dedicated British Original channel. From a newly released blockbuster film to the latest podcast, there's something for everyone to enjoy during their flight this summer."
What's new in August?
New movies coming in August include Paint, Love Again, and The Covenant, along with content built around the theme of 'School's Out' in time for the summer holidays.
Photo: British Airways
Families traveling with children will be pleased with the airline's offerings for younger passengers. This includes over 25 'Kid's Classics', such as Scoob!, Peppa Pig, and Paw Patrol, as well as a dedicated 'Summer Fun' category – showcasing The Super Mario Bros. Movie and Trolls among others – and a new 'Lego' category.
BA has also been busy rolling out its inflight connectivity hardware across its flight, allowing passengers to access the internet onboard. It says the majority of its aircraft – both long and short-haul – now offer WiFi connectivity.
Travelers in BA's Galleries lounges at London Heathrow and London Gatwick will benefit from "an enhanced selection" of hot breakfasts, afternoon tea, and Great British Picnic treats – this is on top of the carrier's summertime additions, consisting of ice creams and seasonally-inspired menus. Additionally, US lounges in San Francisco, Washington, Chicago O'Hare, Newark, and Boston will receive a refreshed menu consisting of à la carte local specialties and British dishes, along with new craft beers and cocktails.
Photo: Justin Hayward / Simple Flying
The airline will also launch a brand-new snack option – consisting of banana cake or a sultana flapjack – for economy passengers on all flights from Heathrow and Gatwick. Passengers flying between Delhi/Mumbai and Heathrow will also enjoy full secondary hot meals in all cabins.
What are your thoughts on British Airways' inflight entertainment offerings? How does it compare to rival airlines? Let us know your opinions in the comments.
British Airways invited Simple Flying to experience cabin crew training first hand. Photo: Tom Boon – Simple Flying

British Airways

IATA/ICAO Code:

BA/BAW

Airline Type:

Full Service Carrier

Hub(s):

London Heathrow Airport, London Gatwick Airport

Year Founded:

1974

Alliance:

oneworld

Airline Group:

IAG

CEO:

Sean Doyle

Country:

United Kingdom