Bear Grease comes to the Magnus Theatre Stage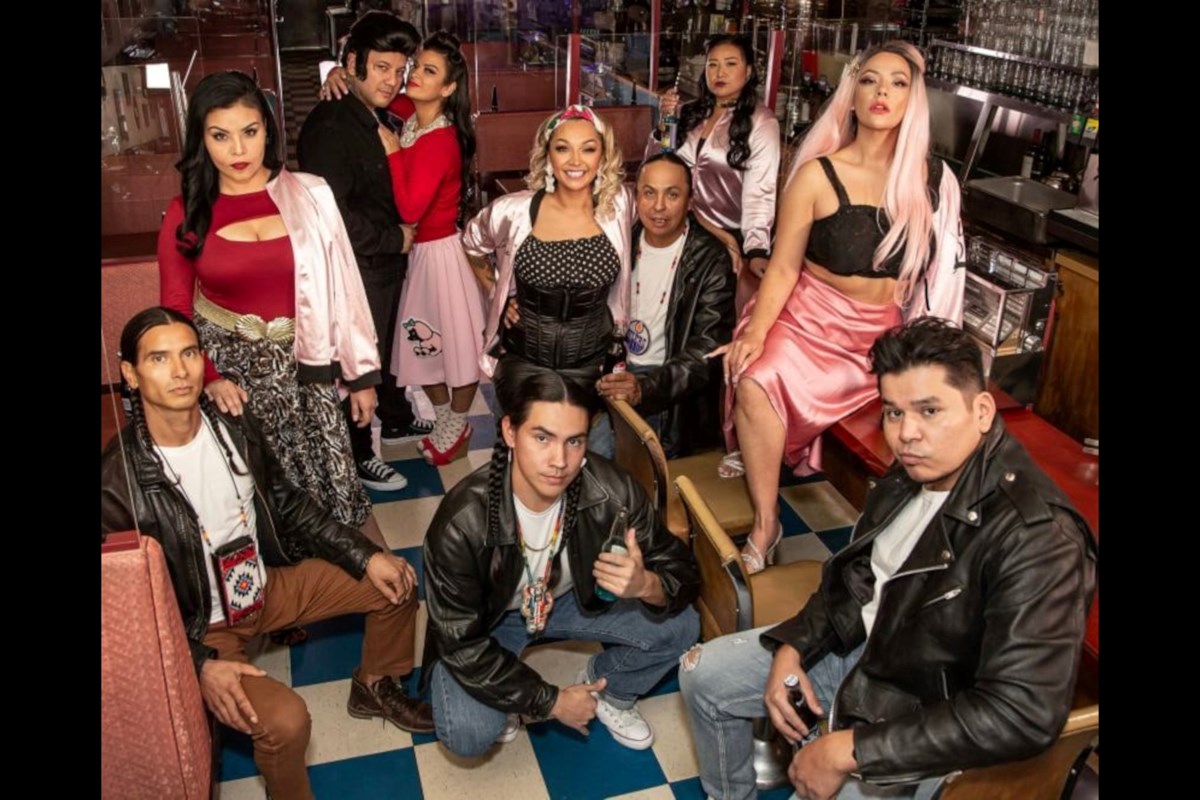 The play puts an Indigenous twist on a beloved film and theatre classic.
THUNDER BAY — A touring musical hit based on a beloved film and theatre classic has come to the Magnus Theatre stage.
Bear Grease, by Lightning Clouds, is an Indigenous twist on the musical Grease that fuses doo wop, hip hop, powwow music, Indigenous culture, language and comedy.
Directed by RedCloud and Crystle Lightning and choreographed by Sabrina Pipestem, the show also features an all-Indigenous cast including Crystle Lightning, MC RedCloud, Joel Oulette, Melody McArthur, Tammy Rae, Artson, Teneil Whiskeyjack, Rodney McLeod, Bryce Morin, Robert Mesa and Nipîy Iskwew.
Lightning said that it was important to have an all-Indigenous cast because of the lack of representation in film and theatre in the past.
"The importance is we we never had that in the 50s or 60s, that representation was not present because we were going through other things in that time, residential schools and a bunch of other stuff," she said. 
"So we, my husband and I — RedCloud — the other writer, we were sitting on the couch one night and Grease came on and we thought, Oh my gosh, wouldn't it be amazing if there was a native Grease? And so that's how the seed was planted." 
Magnus Theatre artistic director Thom Curie said he tried to find a way to schedule Bear Grease into the theatre's schedule during its 2022 tour but was unable, and he was excited to be able to fit it in this year. 
"We unfortunately had to cancel another production, the spring of an adaptation of Tartuffe by Herbie Barnes, which was a fully Indigenous adaptation of a classic Molière play and in replacing that I was like, well, what if I went back to Bear Grease?," he said. 
"What if I went back to these guys and said, look, you are a fully Indigenous adaptation of a classic play, do you have it in your schedule to come to Thunder Bay? And thankfully they were available." 
Magnus Theatre is also offering a relaxed performance on April 19 at 7:30 p.m., which features a relaxed attitude to noise and movement within the auditorium, and some minor production changes may be made to reduce the intensity of light, sound, and other potentially startling effects.
A low-sensory area will be accessible if the performance becomes overwhelming. Babes in arms and service animals are also welcome to the relaxed performance.
Anyone who would not enjoy this relaxed audience environment are invited to attend any other performances over the course of the run.
Bear Grease runs from Thursday through April 23. There will be a pay-what-you-can matinee performance on Sunday at 2 p.m.